Rupture #8955
Archival Pigment Print,
2016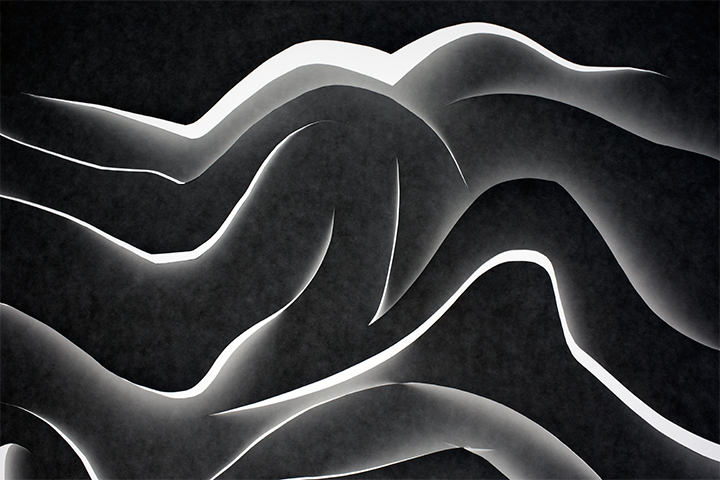 Rupture #8914
Archival Pigment Print,
2016
Rupture #8496
Archival pigment print
2016
Rupture #8512
Archival pigment print
2016
Rupture #8315
Archival pigment print
2016
Rupture #8881
Archival pigment print
2016
Rupture #1185
Archival Pigment Print 2016
Rupture #9136
Archival pigment print
2015
Rupture #8477
Archival pigment print
2016
Rupture #8913
Archival pigment print
2016
Rupture #9195
Archival pigment print
2015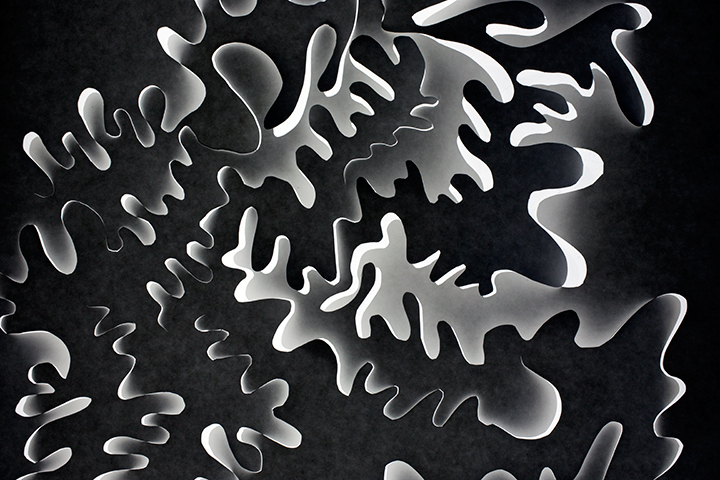 Rupture #9864
Archival pigment print
2016
Rupture #1367
Archival Pigment Print, 2016
Rupture
2015 - 2016
This body of work comes from thinking about the earliest experiments in light, optics, and the fixed image. A thousand years ago, Persian scientist Alhazen tried to understand the nature of light, its origin and agency, using lanterns in a darkened room. Later proto-photographers, trying to capture the light-sensitive image, made murky pictures composed of light and shadowy shapes. 20th century photographers such as Moholy Nagy and Lotte Jacobi made photograms utilizing enlarger light and photosensitive paper. I wanted to return to these fundamental elements of photography but from a post-analog perspective.
These photographs, made with the most basic constituents of photography, are in some ways are more akin to drawing; they are truly drawn with light. That light and its spread make the pictures come alive. The cuts create the voids that allow it to emerge. I think of these photographs as digital photograms, as they work in a similar fashion, though they are captured by the camera.
This series is a continuation of my long-standing interest in playing at the edges of photography while working within its constraints. The pictures, though an accurate recording of what was in front of the camera, are suggestive rather than descriptive. They celebrate the magic of light and its shadow, the very essence of photography.